About Us
Group Introduction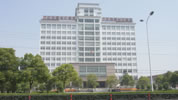 Jiangsu New Changjiang Group is a large scale group enterprise founded by China Cheung Kong Tsuen. At present, it possesses over 12,000 in-service employees and net assets exceeding 20 billion yuan. The annual sales exceed 50 billion yuan and taxes are over 10 million. It has become No. 195 in Chinese top 500 enterprises, and the 13th among China's 500 private enterprises. Industries involves metallurgy, port, ship-breaking, manufacturing, real estate, machinery, chemicals, transportation and others. Changjiang Steel Pipe, as one of its subsidiary corporation, is a large enterprise with annual production capacity of 600,000 tons of special seamless steel pipes.
Company Description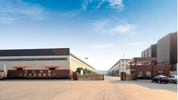 Jiangyin Changjiang Steel Tube Making Factory is founded in 1984, occupying the construction area of 600, 000 m2, fixed assets of 2.5 billion yuan and over 2000 employees. With registered capital of 100 million RMB, JST has become a professional manufacturer of seamless steel pipes and various special pipes in China. The main production equipment includes Φ76 perforated pipe mill, 4 sets of Φ50 puncher units, 28 sets of 5-120 tons drawing machines, Φ110 Accu-Rolling pipe mill, Φ140 Assel pipe mill, Φ273 Diesel pipe mill, two heat treatment production lines, a dedicated steel tube processing line for petroleum service and a drill pipe processing line. We can provide custom seamless steel pipes according to customers' specific requirements.
Products Details
Main Products
JST mainly produces casing, tubing, line pipe, drill pipe, high pressure boiler pipe, marine pipe, cylinder pipe, hydraulic prop tube, fluid pipe, structure pipe, API pipe, alloy pipe and other seamless steel tubes and various special tubes.
Applications
Our seamless steel pipes are widely used in petroleum and natural gas extraction, petroleum and chemical production and transportation, boiler manufacturing, high pressure cylinder manufacturing, oil well drilling, hydraulic machinery manufacturing, fluid transport, construction, steel structure, mechanical structure, automobile manufacturing, shipbuilding, mechanical industry, electric power industry, etc.
Features
JST steel tubes are featured with pure steel quality, uniform and stable components, good inside and outside surface quality, high dimensional precision, uniform wall thickness, high pipe straightness, excellent overall mechanical properties and processing properties.
Certificates
Our seamless steel pipes have been certified by API 5CT, API 5L, API 5DP, CCS, LR, DNV, ABS, NK, BV, GL, PED, SGS, ISO9001:2000, ISO14001:2004, etc.
Production Capacity
JST is capable to manufacture 100, 000 tons of cold-drawn steel tubes, 500, 000 hot-rolled tons of tubes, 250, 000 tons of threaded pipes and 20, 000 tons of drill pipes.
Production Specifications
Cold-drawn Seamless Steel Pipe: Φ8-114 × 1-12 mm
Hot-rolled Seamless Steel Tube: Φ60-340 × 4-45 mm
International Market
Our products are mainly exported to Middle East, CIS, Southeast Asia, Africa, South America, North America, Europe, Australia and other countries and regions.
Delivery Time
We will deliver seamless steel pipes to domestic customers within 30 days, while to oversea customers within 60 days.